May 26, 2019
Kidslox, a Ukrainian application developer, has filed a complaint against Apple with the European Commission on account of unfair competition. This was reported by a number of Western media, as well as representatives of the company.
Kidslox is a Ukrainian startup founded in 2014. It is working on the eponymous parental control application for iOS and Android devices. Kidslox allows you to block harmful content and programs on your child's phone or tablet, keep track of how much time your child spends on a device, and set time limits for services.
The headquarters of Kidslox is located in Cherkasy. Victor Evpak is the founder and CEO of the startup.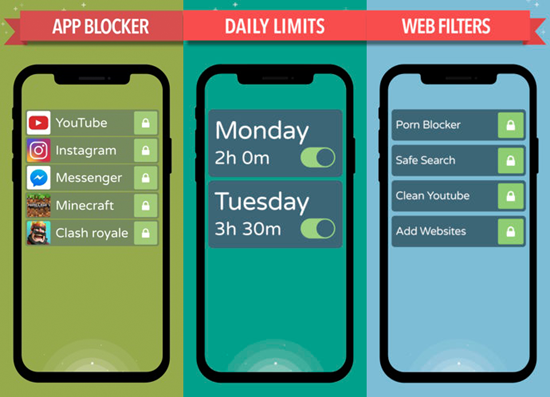 Kidslox began to publicly accuse Apple back in 2018: the startup published a blog entry where it stated that the American company was "killing the industry" of parental control. In the Kidslox they said that in the summer of 2018, Apple sent a report of a violation of API use rules to a startup and another company from the industry, Qustodio (also filed a complaint with the EU).

The American company noted that the Ukrainian startup violates guidelines on the use of VPN and MDM technologies – mobile device management. These are critical tools for the operation of the Kidslox application. The first allows you to track the time spent in applications, as well as filter unwanted content – for example, pornography. With the help of the second one, the Ukrainian start-up and other developers of the sphere block applications after exceeding the established time limits.
The Kidslox explains: the startup uses these tools because Apple does not offer other documented ways to implement these features. Moreover, representatives of Kidslox noticed that many APIs for VPN and MDM technologies are used not only by manufacturers of applications for parental control but also by other market players.
In Kidslox they said that after its summer message, Apple refused to update the application five times (as of November 2018). The reason is the use of the company's tools for "undocumented purposes."
Apple said they revised their rules because of concerns that apps like Kidslox might collect a lot of information about the device owner. Representatives of the American company assured that they made changes not because they presented their similar instrument.
Kidslox and other market players point out that Apple is killing the industry of similar applications.
"In our case, Apple's decision effectively prevents us from further improving the application. The only update they will approve is the elimination of the main function. This will obviously betray the trust of tens of thousands of paying users. If we do not update Kidslox, it will eventually become obsolete," the company wrote in a blog in 2018.