June 15, 2019
Mate academy, Ukrainian educational online platform for learning of computer programming and searching for a first job in IT, attracted $580,000 investment. Genesis Investments acted as lead investor, TA Ventures and Intellias founder Mykhaylo Puzrakov also took part in the round. This was reported to AIN.UA by company representatives.
What is Mate academy?
Mate academy is an online platform for programming learning and finding your first job in IT. It was founded by three Ukrainians – Max Lysak, Anna Apostol, and Roman Apostol.
Training lasts for 4-5 months and takes place online. In the portfolio of Mate academy you can find such courses: Java, Front-end, Full Stack Web, UI/UX Design.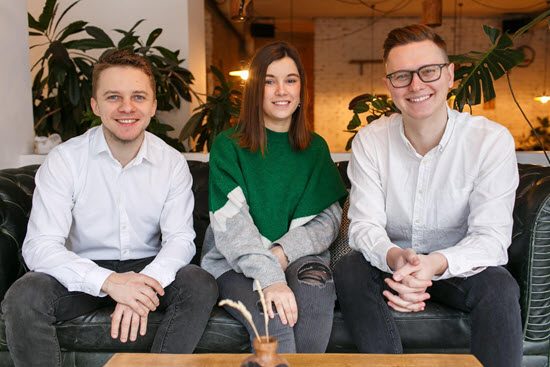 Where will the attracted funds be spent?
The team will spend the money to launch new curricula, as well as expanding student enrollments throughout Ukraine. In 2019, Mate academy plans to launch Python, .NET, Data Science, and Mobile courses. In addition, there is a plan to train and find a job for 1,000 students.
"Our mission is to create all the necessary conditions so that capable Ukrainians could receive the necessary resources to reach their full potential. We believe that the more educated and talented specialists there are in the country, the more rapid the positive changes in society will occur. Therefore, we want to create a modern alternative to education and train thousands, and eventually tens of thousands of people a year. We believe that with such a strategic partner as Genesis Investments we will be able to realize our mission as much as possible," says Roman Apostol, CEO of Mate academy.