October 26, 2018
Officially, every day at least 10 kids go missing in Ukraine.
Longing to bring every one of them back to their parents, Ukraine's largest mobile operator Kyivstar has been helping police search for those missing children with the help of its telecom resources.
Called Kid Search, the service provided by the carrier uses a technology that locates people within a particular area and contacts them to get evidence in case they turn out to be crucial witnesses.
It's statistically important to look for missing children especially actively within the first day after they went missing, according to Ganna Zakharash, corporate communication director at Kyivstar. If ever found, 95 percent of missing children are located within this time span.
"Therefore it is important to report about the disappearance as soon as possible," Zakharash told the Kyiv Post. "If we can help do that, then why not?"
She said the operator had been testing the service in Kyiv for half a year and then asked police if it helped them. It did, and so the service has been rolled out across Ukraine.
This is how it works: police contact the carrier, and as soon as Kyivstar knows where a missing child was seen for the last time, its technology allows locating all of its subscribers who were active — those who used the internet, made calls, or sent text messages — within the radius of 3 kilometers around the spot, over a particular time span.
As the carrier locates them and draws a list of phone numbers, it sends them text messages put together by the police and the child's parents. Such a message has information about the missing kid: the location place where the child was last seen, distinguishing characteristics, and a link to a police operated website or Facebook page with several photos.
If people who receive the message know of anything, they dial a number mentioned in the message and provide evidence.
The whole cycle, from a parent talking to a police to sending out text messages, takes up to 25 hours, but Zakharash insists it depends on how fast the police can give the information and parents' permission to Kyivstar. The police, in turn, inspire parents to contact them as soon as the parents realize something went wrong.
In order to make this service work, Kyivstar partnered with the National Police in 2017, and has been — together with the authorities — connecting Ukraine oblasts to its system ever since.
Only at the end of September, the carrier launched the service in three new oblasts (Rivne, Khmelnytskyi, and Sumy), now being present in 20 oblasts in total. Kyivstar plans to cover the whole country by 2019. This means its messages will be able to reach as much as 26 million people, the amount of Kyivstar subscribers.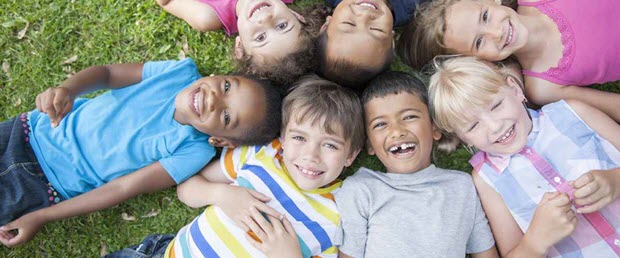 Today 17 million people are on the database to be contacted if a child goes missing in the area next to them.
Every region connected to the service has a Facebook page as well, moderated by police. They post profiels of missing children and include links to them in Kyivstar text messages.
The operator stresses that it does not give out any information about its subscribers to any third parties. And that all the data collection is done by artificial intelligence.
Besides, such a service can work only for children as their parents can give permission to process their data on their behalf. Sending out information about an adult is thus restricted without the adult's permission.
As soon as the kids are found, Kyivstar and police delete their profiles from their databases.
The service works by default for free, but can be canceled. Only 0.1 percent of users have ever asked for that, though.
Since the launch of the service, from summer of 2017 to summer of 2018, the carrier has sent out 87 text packs across Ukraine. By accident or not, all these missing children were found.
Zakharash, however, would not say that it's so specifically because of Kyivstar's text messages: "We are just providing police with another tool," she said.
She continued after a short pause, "You know, just as we launched the service we thought, 'If we can help find at least one child, then this is worth all the effort we made."
Source: Kyiv Post