November 29, 2018
Ukraine is launching a state fund to finance country's tech startups.
On Nov. 7, Ukraine's Cabinet of Ministers approved the fund with a budget of Hr 50 million, or $1.8 million.
It's officially called the Innovation Development Fund and also known as the Ukrainian National Startup Fund. Its operations will get under way in 2019. Deborah Fairlamb, an independent business consultant from the United States, has been working on its launch for nearly a year.
Fairlamb was hired and is being paid by a regional investor called the Western NIS Enterprise. "Such a national fund is a crucial vehicle for developing not only the companies it will invest in, but also the tech industry, and the country on the whole," Fairlamb told the Kyiv Post.
The $1.8 million will go to finance up to 60 tech companies a year, each of which is eligible to receive from $25,000 to $75,000.
With state-owned money being spent, she says, transparency is important. "Everybody expects the budget money to be accountable," she said.
A startup has to be a Ukrainian-registered entity in which 50 percent of the ownership is Ukrainian.
"We don't mind joint ventures, but what we cannot do with the state-owned money is invest it into a lovely Polish entity that came here and set up," she said.
"We are looking for companies that will not just do business in Ukraine, but  that are thinking to run a business on a global market. If they haven't figured out a way to sell their ideas and communicate what they are doing on the global markets, they've got bigger problems in succeeding."
Another thing: Every startup has to have an element of tech. They can be startups on the periphery of other industries and IT, including from adtech, fintech, internet of things, big data.
"We want tech to be the core of it," she said. "Many foreign investors are looking particularly for tech opportunities nowadays."
Startups that meet the requirements will have to submit their applications, including a pitch video recorded in English, on the fund's website. After the fund invests, it will be doing follow up training and business development support, including help attracting more investment.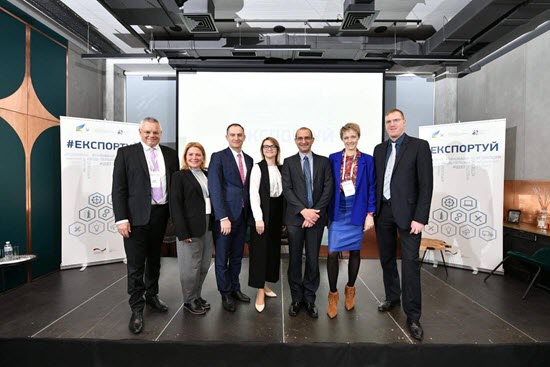 The Finance Ministry — under acting minister Oksana Markarova — is overseeing the development of the fund that will report to the secretary of the Cabinet of Ministers.
It will have three governing bodies: the fund itself with six people on staff, a supervisory board appointed by the Finance Ministry and an investment committee consisting of foreign and local independent business people.
"Such an independent committee will make final decisions… which will also take out a chance for less than transparent decisions," Fairlamb said.
After the launch, a government-approved Ukrainian executive will replace Fairlamb.
She thinks the investment can improve Ukraine's economy in the long run. Enlarging the number of small tech companies will also improve Ukraine's chances of attracting foreign investment.
"The government is going out on a limb doing an investment program like this, given also the scrutiny the fund will get for spending taxpayers' money," she said. "But this will help Ukraine. This really sends a very important signal to a broader investment community about IT in Ukraine being a viable and interesting factor worth pouring money in."