August 2, 2019
Ukrainian SolarGaps announced the opening of its own factory, which will produce startup's flagship product —"smart" blinds, as well as custom solar panels for other "green" technologies. Factory's output will reach 15 megawatts per year, informs SolarGaps. At the same time, the factory is claimed to be "green", i.e. such that has zero emissions of CO2.
Location and staff of the factory
The factory will be located in the village of Romankiv. At the moment, it already has 20 employees, but in the near future the company plans to increase this number to 100 —SolarGaps has already announced new vacancies.
How much was invested to kick off the production
The exact amount of investment in the factory is not disclosed by the startup, but it is reported that the factory used a significant part of the funds raised. Earlier, SolarGaps raised $700,000 in private investment, and also received €1 million grant money from Horizon 2020.
Why SolarGaps needs a standalone factory
As the company's CEO Yevgen Erik explained, the factory is needed to fulfill all existing SolarGaps orders with further potential for expansion.
"Currently, we have about one hundred orders, but the potential demand for a product in the world is much higher: it can reach thousands of systems a month. Now we are expanding the distribution network and launching advertising and PR campaigns, as a result of which we expect to scale up orders," he explained.
Previously, SolarGaps purchased components for their blinds from thirdparty manufacturers, mainly in China. And according to Erik, it greatly slowed down the production process. An own factory should eliminate this barrier.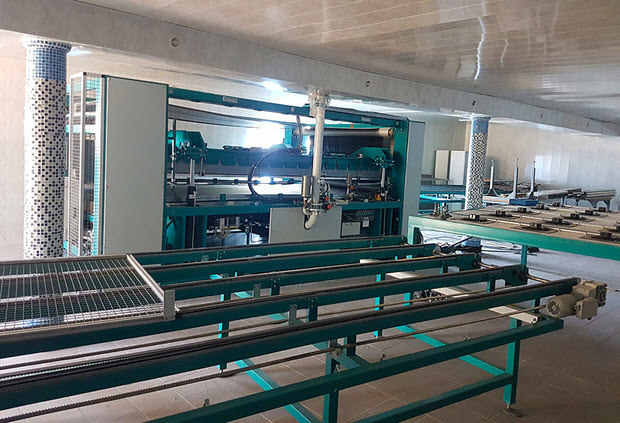 Why the factory is claimed to be "green"
According to CEO SolarGaps Yevgen Erik, it is the first "green factory" in Ukraine with zero emission of harmful substances. It will be equipped with solar panels on the rooftop and windmills to generate and accumulate energy to cover production needs. In particular, solar panels on the rooftop will generate about 50 kilowatts per hour.
Production for other companies
It is planned that the factory will produce not only SolaGaps blinds, but also accessories for other products in the field of alternative energy. Among the first customers is the manufacturer of AFORE inverters.
For this purpose, it is planned to create a test platform on the basis of the factory that will be open to all innovators in the field of renewable energy. There inventors will be able to test their inventions and forge partnerships.
"We offer our facility to young innovative companies to test their inventions on our equipment. It includes wind turbines, turbines, derivatives of solar cells, etc. We are planning pilot projects to preserve the energy generated during the experiments, which may lead to the development of new joint projects and the exchange of experience. In addition, by providing a platform for other innovative green technologies, we plan to expand production," Erik explained.