November 20, 2013
On October 22-23 SoftTechnics participated in the fourth Apps World Developer Conference & Exhibition – a global multi-platform industry event, bringing developers, mobile marketers, mobile operators, device manufacturers, and platform owners together. Here are some of our highlights of the event.
10 workshop tracks
8000+ visitors
2 developer tracks
200+ expert industry speakers
Dedicated networking tool
The Appsters Awards ceremony
And, of course, Steve Vozniak! Voz made the second day of the event, bringing some fun and tricks to the immense crowd of those who came to hear his keynote speech.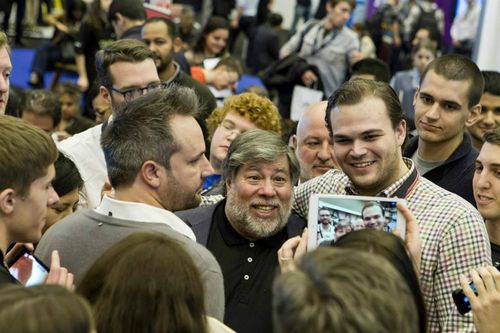 SoftTechnics met a number of industry professionals at our exhibition booth 461, establishing future fruitful relationships with businesses across the world, and the board. We believe 'live' communication with the clients is the greatest ever way of doing business.
Engagement and interaction are the main locomotives of modern IT business; that is why SoftTechnics is a frequent participator in major industry events like Apps World 2013.
See you at Apps World Europe 2014!