May 28, 2019
Skelia, a trusted global provider of software development, quality assurance and outsourcing services, is pleased to announce that they are opening a second delivery office.
Lviv headquarter on Naukova Str. is currently accommodating almost 200 specialists.
Located at the city center, with two meeting rooms, two open spaces and 30 workplaces, the new office is an excellent place to work at and hold general as well as one-on-one meetings.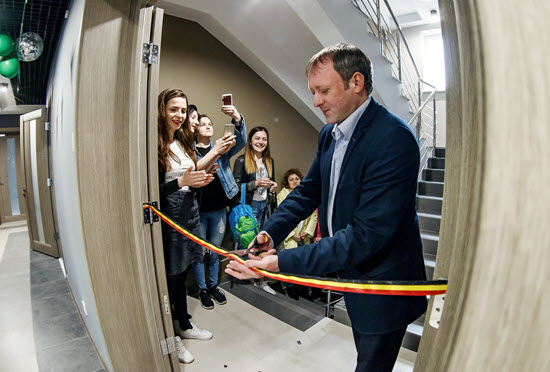 "Having two delivery offices is great. On the one hand, it lets all Skelia employees work comfortably without overcrowding. On the other hand, it shows that we are growing, expanding and are ready for new challenges," says Rostyslav Shchepan, Managing Director of Skelia Ukraine.