May 8, 2019
Skelia participated in Global Azure Bootcamp, a tech event that supports and fosters knowledge sharing within the development community worldwide. This time, Skelia was the platinum sponsor of Global Azure Bootcamp Lviv 2019, the local edition of the global event that covers Microsoft Azure and cloud computing in Lviv.
Global Azure Bootcamp gathers thousands of people from dozens of communities around the world, uniting Microsoft Azure and .NET enthusiasts and experts. For the sixth time globally and for the third time in Lviv, programmers joined workshops, shared knowledge and discussed practical cases.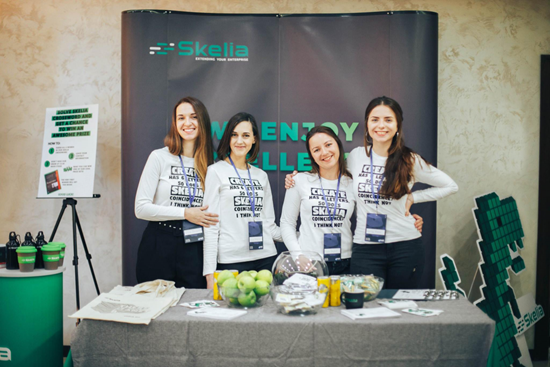 The event was organized by Lviv .NET Community, and consisted of two streams: tech talks and workshops. The first stream was dedicated to practical cases, best ways to apply new tech tactics and how to justify the application of these technologies in projects. During workshops, participants had to roll up their sleeves and get down to a lot of coding, building and deploying.
Skelia continued popularizing cloud solutions development using the Microsoft Azure platform.