July 29, 2018
Ukrainian online language tutoring platform Preply has attracted $4 million in early investments to grow its German office branch and launch a range of new products, the company announced on July 24.
The Ukrainian startup is funded by seven different investors: Point Nine Capital, RTAVentures VC, SMRK, Diligent Capital Partners as well as three private venture capitalists.
The money will go to support Preply's long-term developments. This includes marketing rollouts focusing on several of the company's technical features such as the Preply calendar that schedules and manages lessons, an instant booking system, and mobile apps.
The funds will also cover the startup's expenses for a new office in Berlin and hiring its new staff such as product managers, designers, developers, and a marketing head.
The Ukrainian startup serves as a platform that allows tutors to teach 30 various languages, including English, German, French, Russian, Polish, Ukrainian, Arabic, and Chinese.
Preply co-founder and CEO Kirill Bigai told the Kyiv Post that the investments will catalyze the startup's activity providing a more firm position in its niche market.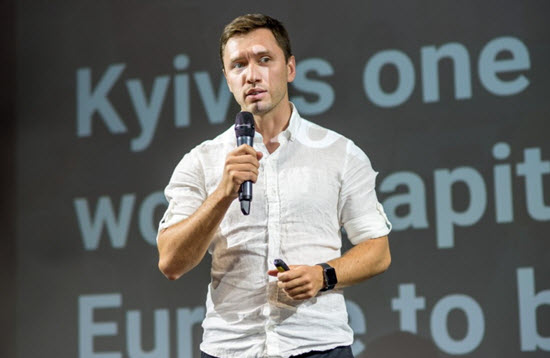 "We are aiming to become a big company. That's why we focus on fast growth, and that's why we need this money," Bigai said on July 24. He would not reveal any details about the investment break-up and did confirm if he remains the startup's majority shareholder.
Point Nine Capital, the head investor of the $4 million package, announced that this is an opportunity "to enter the online tutoring industry," according to its managing partner Pawel Chudzinski, who recently became one of Preply's board members.
"The tenacity of the founding team to become a marketplace leader in the fragmented online tutoring space, their laser-sharp focus on customer experience, and global proof of concept are what excites us about our long-term future together," Chudzinski said in his company's statement released on July 24.
About 10,000 tutors have set up Preply user accounts and, according to Preply's statistics, they connect with about 100,000 students from 160 countries annually.
Since 2016, the year when Preply raised $1.3 million from nine different investors, the company has grown from operating in five countries to 15, including Ukraine, Belarus, Poland, Brazil, and Germany. Its website is translated into 15 languages.
Preply was founded in 2012 by three Ukrainian entrepreneurs – Sergei Lukianov, Dmytro Voloshyn, and Bigai – as a marketplace for private tutoring in Ukraine.
In 2015, Preply also graduated from Berlin business accelerator, an educational platform for startups, raising $120,000 as part of the program.
Before entering the business guidance program in Berlin, Preply graduated from Kyiv-based startup accelerator EastLabs, receiving $20,000 in funding. It then raised an additional $150,000 from U.S.-based angel investors, including Semyon Dukach, managing director at TechStars in Boston.
Unlike most competitors, the startup offers payment protection, rankings of its tutors, as well as recommendation algorithms.
Source: Kyiv Post