September 25, 2018
Perfectial, a full cycle software development company continues its support of education programs. For the third year in a row, the company grants a scholarship for the Applied Sciences Faculty at Ukrainian Catholic University. Perfectial covers a full tuition cost to one of the students of the Bachelor's Program in Computer Sciences.
"We are devoted to the idea of contributing into professional education in Ukraine and Lviv in particular", comments Andriy Skoropad, CEO Perfectial. "Besides financial aid, we as a company and individually help Universities equipping their labs, share knowledge with students through mentorship and lectures. All this is our installment for the industry's future – we care what kind of professionals these young people will be in a couple of years, what do they pursue, where will they work. We need as many strong, skilled and talented professionals as there can be – only that way we will grow as companies and as a nation".
2018 has been a record-breaking year for Applied Sciences faculty at UCU. Over 38% of APPS.UCU students have record score in mathematics, the average entry score was 187 (out of max 200) – one of the highest among Ukrainian universities. Also, in 2018 will open its doors UCU Machine Learning Lab where students will conduct their research work.
Perfectial welcomes all the first-year students and wishes them lots of inspiration and motivation towards learning and self-development.
About APPS.UCU
Applied Sciences Faculty at the Ukrainian Catholic University (APPS.UCU) has bachelor and masters degree programs, which form leaders in the field, who will use their knowledge to influence the present and future of Ukraine and the world.  Program's graduates are not simply successful employees at world-renowned IT companies. They are multi-faceted individuals who are prepared to create new products and services, new ideas and meanings both in the field of Information Technology as well as in other areas of human life. The program was developed according to the standards of Stanford and Waterloo universities.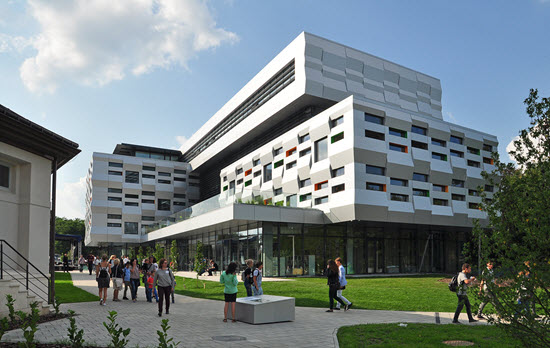 About Perfectial
Perfectial is a custom software development company committed to excellence in developing innovative applications for a range of businesses worldwide. Founded in 2010, Perfectial has proven itself as a trusted tech and business partner which is highly recognized, valued and recommended by our customers.
With over 250 professionals in-house, including project managers, solutions architects, .Net, Java, Ruby on Rails, Python and Node.js developers, UI/UX design and Quality Assurance teams, we offer full-cycle of outsourcing software development: from initial identification of business requirements to system testing, deployment, and maintenance. In 2017 the company has founded a digital-design studio – Pixetic – to enforce an even deeper approach to product development.
Source: Perfectial