October 19, 2018
PwC and Kharkiv IT Cluster conducted a Kharkiv IT Industry research to assess the performance of Kharkiv IT. The results show that Kharkiv is the second largest IT hub in Ukraine with 25,000 IT professionals currently working in the city. This number, as well as the total size of the local market, may double and reach $1,85 billion by 2025.
Currently, about 14 percent of all Ukrainian IT specialists work in Kharkiv, while 29percent operate from Kyiv, the capital city. These two hubs are followed by Lviv, Dnipro, and Odesa with 16,000, 15,000 and 10,000 professionals respectively. Other key findings show that Kharkiv is a home to 445 active IT companies, with 270 of them are extra small (up to 20 employees), 148 are small and midsize businesses (21-200). The city also hosts 28 large companies (201-600). Most of the players are export-oriented with 65 percent of sales in North America, 25 percent in Europe, and 10 percent in Asia, the Middle East, Australia & Oceania. There's no distinct industry specialization: Kharkiv companies cover a wide variety of technological domains without apparent leaders.
The research team also assessed the business environment in the region. The key trends include the growth of financial, legal, and other service providers that target the IT industry, low-entry barriers to launching new IT businesses, active community development, educational support by universities and colleges, tech expertise development, decreased emigration, and more.
According to the SWOT-analysis, Kharkiv IT industry must further increase the cooperation between businesses and local authorities, increase promotion of the region, and attract more investments along with real estate developers to accommodate for the growing needs in commercial properties.
The majority of TOP-managers in Kharkiv IT companies consider the region to have favorable (73 percent) and highly favorable (27 percent) business conditions.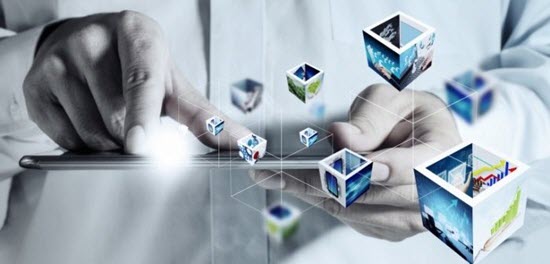 About PwC
PwC (PricewaterhouseCoopers) is the second largest professional service company in the world established in 1998 after the merger of Coopers & Lybrand with Price Waterhouse. The firm operates across 158 countries and 743 locations. The main expertise branches are financial audits and assurance, advisory services, data analysis, and tax planning.
About Kharkiv IT Cluster

Kharkiv IT Cluster is an NGO that unites the leading IT companies, local authorities, and higher education institutions to introduce comprehensive changes into IT ecosystem of the city. Kharkiv IT Cluster was created in 2015 by six IT companies: AltexSoft, Insart, Promodo, Sloboda Studio, Telesens, and Videal.
About AltexSoft

Being a Technology & Solution Consulting company, AltexSoft co-builds technology products to help companies accelerate growth. The AltexSoft team achieves this by leveraging their technical, process and domain expertise and access to the best price-for-value Eastern European engineers. Over 100 US-based and 200 worldwide businesses have chosen the company as their Technology Consulting Partner. AltexSoft is one of the co-founding companies of Kharkiv IT Cluster. Oleksandr Medovoi, CEO at AltexSoft, has been recently re-elected as the Chairman of Kharkiv IT Cluster Supervisory Board.
Source: AltexSoft