May 20, 2019
Continuing its long-term strategy to expand across Ukraine's top tech hubs, Intellias has announced the opening of a new development center in the city of Ivano-Frankivsk. This is the second time this year that Intellias is celebrating the launch of a new office, having recently opened another delivery center in Krakow, Poland.

The decision to expand to Ivano-Frankivsk comes as a result of the solid growth that Intellias has experienced over the past four years. Branching out to Ivano-Frankivsk will benefit Intellias clients and business partners by boosting delivery capabilities and facilitating staffing for the most challenging positions.

A rich base of tech talent, well-developed IT infrastructure, a welcoming business environment, a pro-European mindset, and close proximity to major Western capitals make Ivano-Frankivsk a convenient and attractive location to do business. The city's largest universities churn out an average of 18,000 graduates annually, providing well-trained specialists to the competitive tech labor market. Ivano-Frankivsk is also home to a growing number of technology startups and initiatives, offering a promising environment for innovation.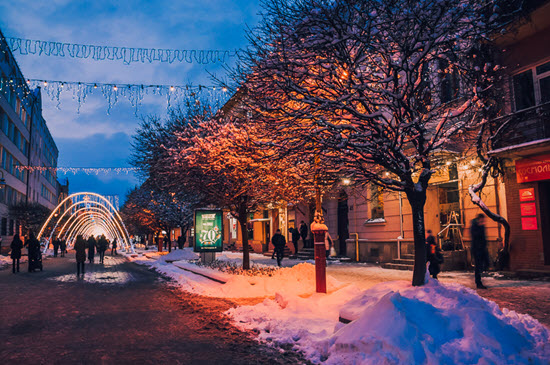 The new Intellias office is located right in the heart of Ivano-Frankivsk and occupies the second floor of a prestigious building, overlooking one of the city's parks. The workspace comfortably houses 50 employees, ensuring a productive work environment while allowing room for growth. The Ivano-Frankivsk development center will provide Intellias with more flexibility to scale in order to serve client's needs and bring more value to their businesses.

The new office facilities are currently undergoing final preparations and are expected to be up and running by early summer.