February 11, 2021
In December 2020, Intellias, a technology partner of Fortune 500 companies and top-tier organizations, and Kyivstar, a leading telecom service provider and industry innovator in Ukraine, announced a strategic partnership.
As part of VEON, one of the world's largest integrated telecom providers headquartered in the Netherlands, Kyivstar was the first telecommunications company to bring European quality and excellence to Ukrainian services.
The companies are teaming up to advance each other's strengths and capabilities in order to uncover new market potential, deliver world-class solutions and services, and boost digitalization in the telecommunications sector.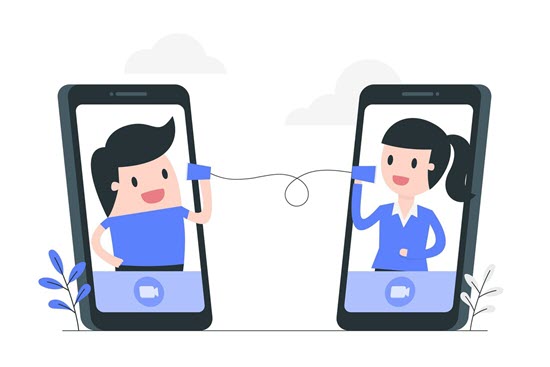 Intellias is excited to partner with the Ukrainian telecom market leader – providing mobile services to more than 26 million customers, Kyivstar holds nearly 50% market share. As the telecommunications industry is one of Intellias top business development priorities, our partnership with Kyivstar is a strong strategic fit. Leveraging our extensive expertise in the telecom sector to address Kyivstar's technology needs, we can fuel the company's innovative approach to delivering digital products and services and maximize its competitive advantage on the European telecommunications scene.

Vitaly Sedler, CEO and co-founder of Intellias
Within this partnership, Intellias managed information technology (IT) services will help Kyivstar scale capacity and capabilities to meet business needs, improve operational outcomes, and gain greater cost efficiencies. The agreed managed services engagement model consists of two streams: application maintenance and application development.
Intellias will draw on its vast experience in technology and professional services to assist Kyivstar in developing and maintaining high load ERM, CRM (cloud and on-premises), DWH, BI, and analytics information systems. Intellias support will allow Kyivstar to reduce costs and increase the operational efficiency of internal platforms and processes.
Staying at the forefront of technological innovations in the Ukrainian telecom industry is one of the hottest topics for Kyivstar today. With our customer-oriented and excellent-service mindset, we understand the importance of bringing leading-edge products to market. Cooperation with such an experienced IT service company as Intellias will help us embrace innovation at scale and meet customers' most urgent needs. Together with Intellias, Kyivstar hopes to unlock the full potential of digital transformation and set a new standard in service delivery for the telecom market.

Andriy Zhukovsky, IT Director at Kyivstar
In addition to the managed service agreement between the companies, Intellias becomes a preferred service provider for Kyivstar. This status means the deep involvement of Intellias experts in the future development of Kyivstar's IT footprint.
Targeting long-lasting and fruitful cooperation, both companies have committed to establish profitable growth and innovation in the telecom industry as well as bring the customer experience to a whole new level for all Kyivstar services.