March 17, 2019
Rozdoum is a long–time participant and sponsor of Atlassian Summit 2019. It always impresses us with its global reach and scale – thousands of attendees, hundreds of passionate teams, and epic networking sessions. Serving as a meeting ground for various businesses, Atlassian Summit makes it possible for newbies and whales alike to contribute to the growth of the software industry and even become a new trendsetter.
Last year Rozdoum got special recognition in the form of Atlassian Gold Solution Partner status. As a proud holder of this title, they are qualified to help businesses integrate Atlassian products through consulting, training and creating custom apps.
Rozdoum always stays strong in the pursuit of its goals and tries to regularly provide its customers with renewed products. What should you expect this time?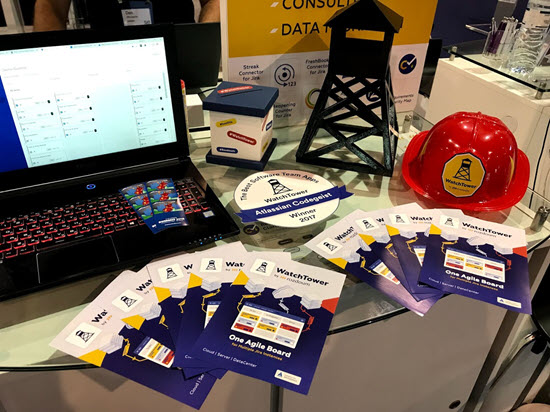 Integrating platforms: easy and efficient solutions to make your business processes manageable
When it comes to managing projects, the toughest challenge is to migrate data from one source to another and keep it well–organized. They know that this can be a real hassle, and this is where the Atlassian environment comes in handy.
For more than 10 years Rozdoum has been helping managers and teams soothe their project 'pains' with apps and custom integration tools. Some of these integration solutions were added to the Atlassian Marketplace.
WatchTower, one board for multiple Jiras, extended its functionality with cross–linking and board–sharing options, individual access level and permission, JQL-aware typeahead edit field for source configuration and board quick filter. Moreover, they strive to transform WatchTower into a single Agile board for various collaboration tools, not only Jira.