June 21, 2018
Ukraine's Infrastructure Ministry has reached an agreement with U.S. research company Hyperloop Transportation Technologies (HTT) to develop its high-speed vacuum transport technology in Ukraine.
Minister Volodymyr Omelyan and the CEO of HTT, Dirk Ahlborn, met on June 14 to sign a memorandum on cooperation for developing in Ukraine reduced-pressure tubes in which pressurized capsules ride on air bearings, driven by linear induction motors and air compressors.
Hypothetically, a capsule inside such a tunnel can reach speed of 1,200 kilometers per hour.
"We agreed to join forces… we'll jointly develop the technology… search for investors for this project," said Omelyan on June 14 at a press conference held in the Infrastructure Ministry. "It must be commercially successful; it shouldn't be another idea that is subsidized by governments. It should be an absolutely transparent business model that generates profit."
According to the minister, a joint research and development center will be created in Kyiv or Dnipro, which will not only work on Hyperloop but new "materials and components for modern transportation systems."
Omelyan also said that a preliminary feasibility study would be completed by the end of this year, with Ukraine launching its first tests in 2019.
"But it will depend on our cooperation with HTT," he said. "If it's advisable to do the tests at the already existing site in France, and in Ukraine to build, say, Hyperloop 2.0, we will go this way. Everything will depend on how cost-effective it is."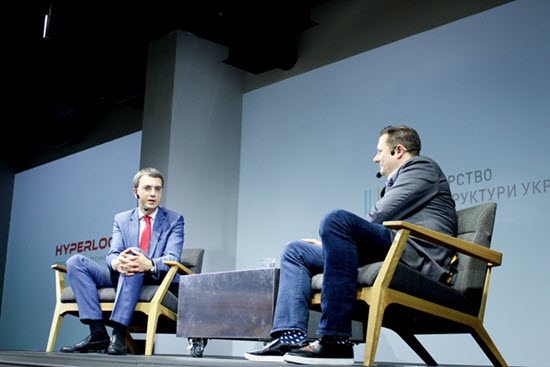 Omelyan expressed his desire to reach an agreement to build a Hyperloop that would connect China and the European Union, crossing Ukraine.
But the primary goal, he said, is to build "at least one Hyperloop (vacuum capsule) line within the next five years."
HTT is one of the first companies to take on the development of the high-speed transport system concept first introduced by Elon Musk, the billionaire American entrepreneur and head of electric vehicle company Tesla and space venture SpaceX.
Currently, НТТ is building a system for passenger and cargo transportation in France that may be launched by the end of 2018.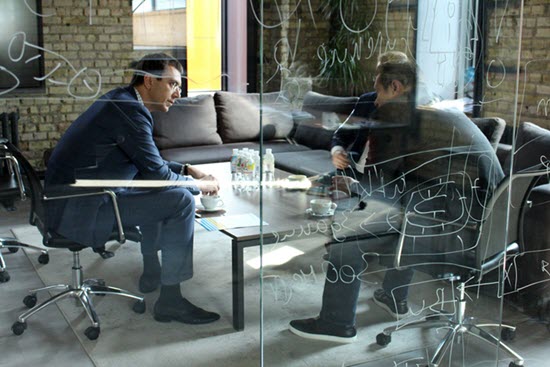 Another company is also trying to bring the concept to life – Virgin Hyperloop One. The company belongs to British billionaire Sir Richard Branson, and in April it finished building a test track in the Nevada desert in the United States.
Musk's version of the concept was open-source, and first publicly mentioned in 2012. There are now several similar concepts for a Hyperloop system. However, there's still no vacuum train line of this type up and running anywhere in the world. Moreover, given the costs and technological challenges, it's unclear if a Hyperloop could ever be a successful commercial transportation system.
Source: Kyiv Post