January 3, 2019
Ukraine's booming tech industry has been generating lots of good news this year, reporting major deals. The most notable events are the 4G and Apple Pay rollouts, and U.S. tech giant Amazon buying a company largely staffed by Ukrainian tech people for a staggering $1 billion.
Here's a list of the six most notable tech developments of the last year:
 1. 4G comes to Ukraine
The largest mobile operators in the country — Kyivstar, Vodafone Ukraine, and lifecell — have rolled out the fourth generation of mobile internet services, known as 4G. The operators collectively paid around $300 million for their 4G licenses at the beginning of 2018, and continue pouring money into 4G infrastructure as they rolled out the service across Ukraine. 4G works about four times as fast as 3G, and so the technology significantly enhances ease of access to internet content on modern smartphones. People now use their smartphones to buy, read, listen to and watch online content more than any other device, and so fast connectivity over mobile networks is no longer a luxury, but a requirement from mobile phone users. And faster mobile internet means popular streaming services like Netflix, YouTube Music and iTunes, as well as online banking, taxi, gaming apps distributors, have more chances to thrive in Ukraine.
2. E-commerce deal
This August Ukraine witnessed its biggest ever merger in local e-commerce: the country's largest online shops, Rozetka and EVO Group, joined forces under what was reportedly a $12–15 million agreement. Rozetka bought a 56-percent share in EVO Group to create a separate enterprise, placing under its umbrella all of the online stores that belong to the group, including Prom, Deal, Bigl, Crafta, Kabanchik, Vchasno, and Shafa. The future name of the enterprise remains unknown. But all the stores plan to continue their operations as usual and retain their names. The alliance of the companies should allow them to enhance each other. Rozetka has built up a complex logistics system throughout Ukraine, while EVO has lots of small online stores supported by a big tech department. For users, both buyers and sellers, the alliance should result in a better quality and more wide-ranging service.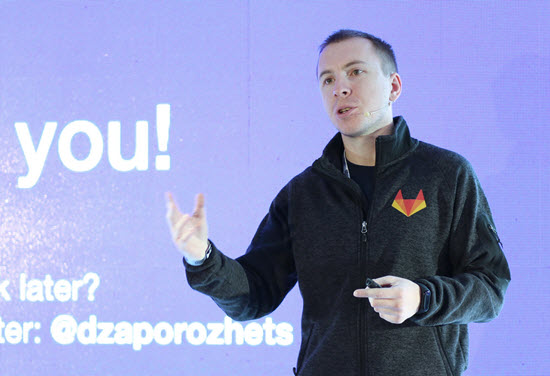 3. Foreign money
Ukrainian tech companies continue to attract global attention and raise capital. Over the last five years, local tech companies have attracted approximating $1 billion in investments.
This year's money magnets included tech startup GitLab, which first attracted $100 million and saw its valuation exceed $1 billion in September, and then raised $20 million more a month later.
Gitlab, a programming environment for cooperative working, was founded by Ukrainian Dmitriy Zaporozhets seven years ago and now works with some 100,000 firms, including giants like IBM, Sony, Alibaba, SpaceX; and the world's leading science organizations, NASA and CERN.
These two investment deals will help Zaporozhets and his business partner, GitLab's Dutch-born co-founder Sytse Sijbrandij, to prepare the company to go public in 2020.
GitLab is not the only notable investment success involving a startup with Ukrainian roots: U.S. tech company Snap Inc. reportedly acquired startup Teleport, a smart photo editor founded by Ukrainian Vladislav Urazov, for $8 million.
Snap known for its messenger Snapchat — Facebook's main rival — struck a deal with Teleport in February, but apparently managed to finalize it only in November. The U. S. company took five of Teleport's leading specialists onto its staff in America and Britain.
Meanwhile, inside Ukraine, the government has budgeted $1.8 million to finance local tech startups, creating what's officially called the Innovation Development Fund but which is also known as the Ukrainian National Startup Fund.
Although the fund will only start operations in 2019, it's formation gives a clear signal that Ukraine recognizes the promise of its local tech talent, and is willing to invest in it alongside foreign funds.
4. Privat24 competitor
Until recently there was no competition for Ukraine's largest bank PrivatBank in internet banking. And while its Privat24 app is still dominant, providing online banking services to at least nine million people, Ukrainians now have another option — Monobank.
Three former executives of same PrivatBank, after it was nationalized in 2016, co-founded Fintech Band, a company aiming to develop modern online services for banks.
Their first project is Monobank, developed as a mobile-only plug-in bank for Universal Bank. It started working in November 2017, and a year later it has attracted over 500,000 users.
Although Universal Bank belongs to tycoon Sergei Tigipko, who has a mixed political reputation and was associated with the overthrown Ukrainian President Viktor Yanukovych, this is seen as a good development for Ukraine — the more players on the fintech market, the better it will grow in the future.
5. New digital wallets
Two U. S. tech giants, Apple and Google, this year brought their contactless payments systems, Google Pay and Apple Pay to Ukraine.
Both services, which are very popular in the West, and the rollouts of which were long-awaited in Ukraine, work by the user placing their phone or other compatible device next to a contactless payment terminal and making a payment, all without even having to carry a bankcard. Users enter their credit and debit card details into a device and use them to make payments online, in-store, and even at the turnstiles in Kyiv's underground, at the touch of a phone. The services now work with almost all of Ukraine's banks.
6. Amazon's $1 billion
U.S. e-commerce heavyweight Amazon this year paid $1 billion for Ring, a startup that relies on Ukrainian experts. Ring has its most important office in Ukraine, where it has hired 500 Ukrainians, a number that the company says it will double following the purchase by Amazon. The company produces a smart doorbell. Using Ring's technology, people can record live videos of their house entrances. The video is then wirelessly broadcast to the owners' smartphones so they can greet and talk to visitors remotely. The built-in cameras can even assess the body language of anyone who approaches, and alert the homeowner if a caller's actions look suspicious. The technology was invented and prototyped by U.S. researcher Jamie Siminoff, but then developed mainly by Ukrainian experts. The agreement indicates the local tech industry has the talent to attract the biggest and best international IT companies.