April 13, 2017
It is time to unveil our new add-on at our Innovator Sponsor booth during the Atlassian Summit in Barcelona.
Rozdoum's team will present WatchTower — a single view for multiple JIRAs. Find out more details about add-on features.
You may wonder why there is such a big fuss about our participation in the Atlassian Summit in Barcelona. The reason is that as an Innovator Sponsor, Rozdoum is going to present its new JIRA add-on there.
Our software development house has 4 add-ons available in the Atlassian Marketplace and more than 15 custom developed add-ons.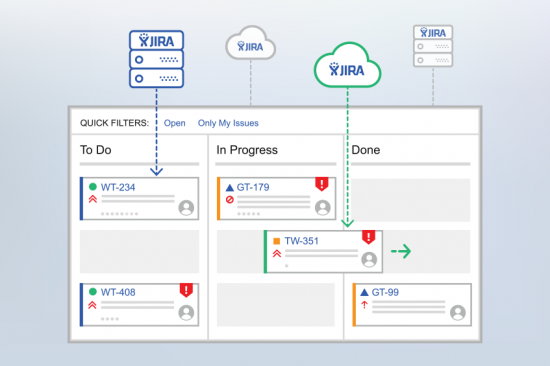 Being an official Atlassian Vendor, we have succeeded in delivering solutions to solve specific tasks. Our new add-on, WatchTower, is an answer to such a peculiar problem, how to manage multiple JIRA instances easily.
Sometimes one manager has to work with several projects in different JIRA instances at the same time.
This can be quite confusing, and the goal of our add-on, a single view of multiple JIRAs, is to simplify this experience to obtain maximum efficiency and convenience. At the Summit, we are going to show our add-on as an MVP.
What does WatchTower accomplish? It collects data from multiple JIRAs into a single agile board, so a manager can view the progress of multiple projects in one place.
A user can configure the single board as he prefers: filters, color separation, and settings are featured by WatchTower. Our add-on allows changing the ticket status by moving it along the board.
It works with source JIRAs, updating and requesting data directly, and it creates no duplicates of tickets or instances. This version of our software will work with cloud-hosted JIRAs.
We plan to support server-hosted JIRAs for our full-functional product in the future, along with several other additional features as well.
We would like to invite you to visit our booth, and test our viewer for multiple JIRAs. Arrange a meeting today.
Source: Rozdoum